Moving into a new place is indeed an exciting experience. But this feeling can be short-lived as it is also challenging and stressful. Whether you manage all the moving or hire Kansas city movers, you'll get pretty good tips here. Read these practical and useful tips on how to make the jobs easier when moving.
Make a master to-do list
First and foremost, you need to make a master list of what you need to do, what you need to pack, and when. The process of moving has a lot of parts whether you're in a studio apartment or a five bedroom house. So make a to-do list and add things as they come into your head.
Toss useless crap
Moving is a great opportunity to get rid of your old stuff. It may be tough for some people, but it's an absolute necessity during the moving process. You can carry out a garage sale or simply donate unnecessary things to those who need them. Eliminating unused and unnecessary items from your home means less stuff that you need to pack up, haul across town, unload, and organize.
Use the six-month rule to donate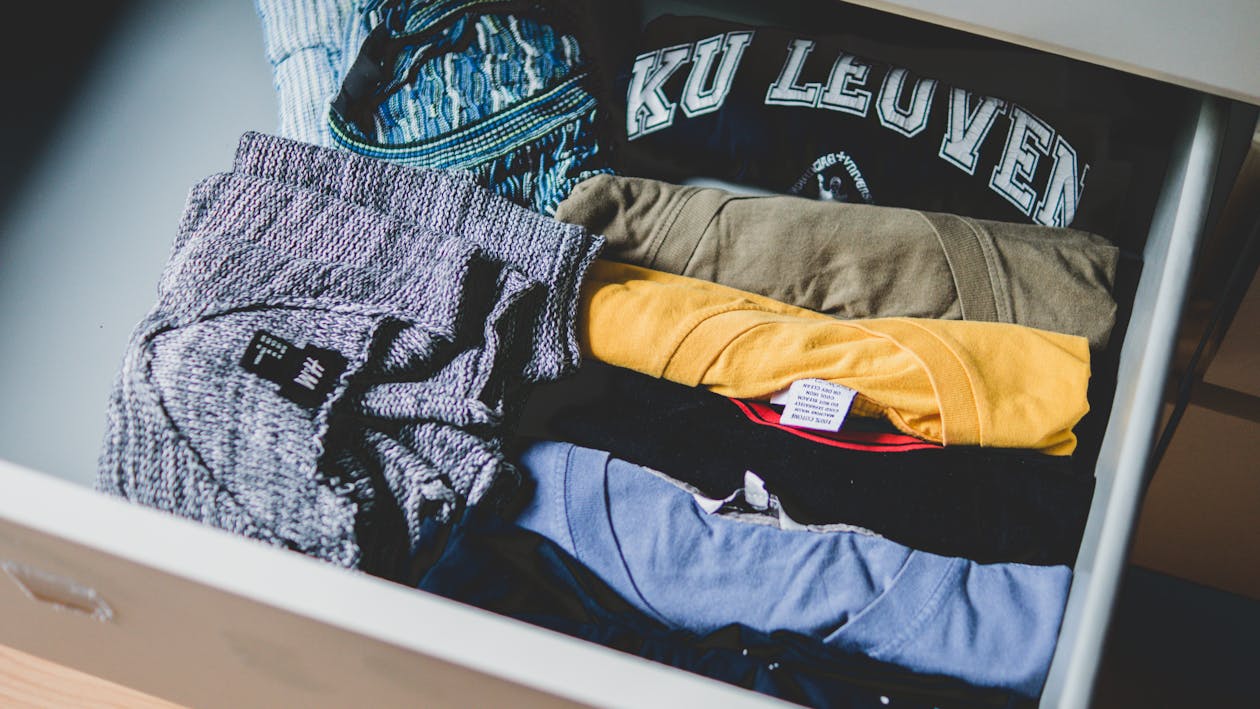 Try to use the six-month rule when you're going through usable items like clothing and shoes. Don't become a victim to your own wardrobe; if you haven't used or worn it in the past six months, you're not going in the next six, either. Your clothes would instead go to someone who will actually use them. Schedule a donation date, so you're forced to have everything ready to go before your moving date rather than stuffing those useless things again at the back of your closet until the end of time.
Sell furniture you won't use in the new house
Don't be afraid to upgrade when and where you need to, especially with your furniture. Don't become too attached to your old furniture if it has no place in your new home, instead sell it if it's still in good shape. Then use the money on getting a new piece of furniture.
Change your address ahead of time and schedule disconnect times
Another crucial thing to do when moving is changing your address for bills and services. Make sure you do it before the day you actually move so your bills, credit card statements, and packages can arrive on time and without hassle. Make sure you've scheduled specific end dates for these services – electricity, cable, water, trash. Failing to do so, may result in paying for the next renter or homeowner's water bill. Also make sure you leave enough time to gather necessary items like cords, remotes, or cable boxes you may need to return.
Read this: 10 Rituals For Moving to a New House From Around the World
Triage items in your home
Having an organized list or plan of how you're going to pack everything up is vital, even though you know everything that has to go. Decide what's most and least important to stay unpacked until the last minute. Be intentional about items you'll need to pack early and the ones you leave until the last minute.
Make use of laundry baskets, bins, and luggage to move
Make use of what you have on hand or in your house before going to out to buy ones. Fill up laundry baskets, a couple of pieces of luggage, and a few bins lying around with things you need to pack and label them, of course. But if necessary, don't waste money on boxes, instead hit up the liquor store for free boxes. Make sure you do everything for your things to take as little space as possible.
Pack by room
Organized and make your moving process easy by packing items by room; this will save you a lot of trouble during the unpacking process. Have clear, easy-to-read labels in your boxes that denote which part of the house they need to go during the unpacking at your new home. You can also try color-coding them – for example, everything belonging to the kitchen has blue labels on it. Avoid adding additional items from another part of the house even if a box has extra space.
Protect fragile items with packing paper, bubble wrap, blankets, and even garbage bag
Pack your things wisely and with care, especially if they're fragile. Use bubble wrap for glassware to prevent them from breaking, don't waste bubble wraps on plastic plates. Pack plates vertically to reduce the chances of breaking. To ensure your clothes are protected and properly hung during the move, simply toss a garbage bag with a hole at the bottom of it over a handful of hangers. As long as you put thought into the process, you'll be set, and you'll save yourself a lot of time.
Pack fridge and freezer items in coolers
Don't waste food that's still sitting in your refrigerator, and you may as well take it all with you. As long as you're not traveling across the country on a multi-day road trip, packing everything in a cooler is a great way to prevent foods from spoiling. Consider also packing some dry ice if you'll travel for an extended amount of time.
Prepare the new flat
It is a good thing to visit or check your new home a couple of days before you move in. This will give you some time to pre-clean the bathroom, the kitchen, the living room, or the house as a whole. Tidy up the bedrooms since this is one of the areas of the residence you will use first. Put up a new shower curtain liner and stock some fresh bath towels and toilet paper, cause after the long and tiring day of moving you'll want to take a long shower.
Hire a professional moving company
Moving companies are of great help especially in a state to state moving. Hourly movers Kansas city save you a lot of trouble because the company provides a professional mover and does the organizing of everything for you that may be very difficult to do on your own. Apartment movers Kansas City have the expertise when it comes to moving your things. Movers Kansas City offers excellent customer service; they are efficient, adequately equipped, they will pack everything properly, load all the boxes, ensure all your items during transit, unload and unpack everything. Hiring professional movers will take away your stress when it comes to moving.